From startup businesses to large structured companies, all are trying to exist in the digital world. One of the most basic steps to achieve this is to set up a well designed and structured website. SEO (Search Engine Optimization) is the least expensive and sustainable way to make this website more visible on the net. Primary objective to be more visible on the net is to attract more customers and return on your investment via having appropriate SEO packages. So we should say SEO is the most basic application for a business to be visible on the net.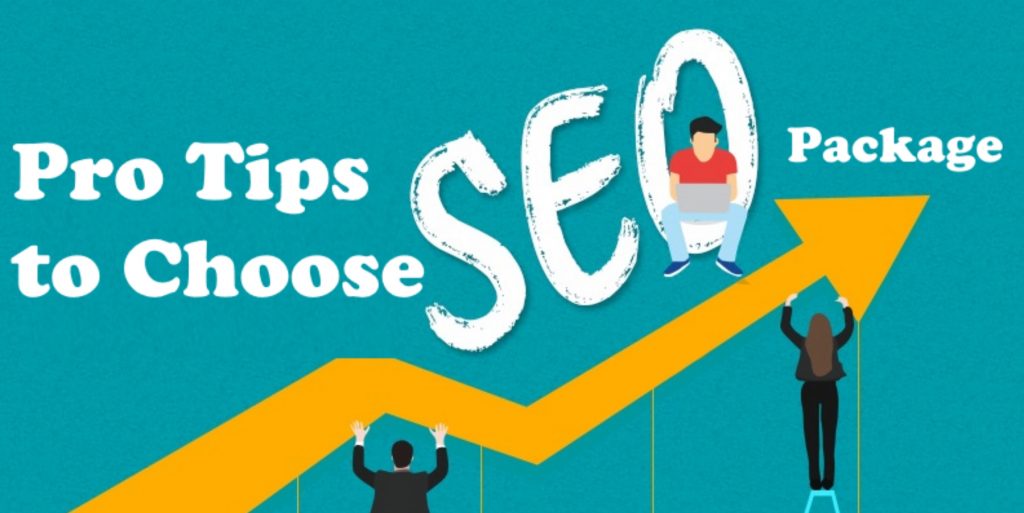 SEO Packages
There are so many agencies with a variety of packages that offer search engine optimization services. As a company, it may be seen as complicated to choose the right Digital Marketing Agency and the right  affordable seo package among those that the agencies offer. However, when you understand the basic logic, you will see how simple it is. In this article, we will try to explain the basic logic in SEO package selection. Generally, seo packages for small business to big companies are separated into 2-4 types of classification. But basically we can divide them into two types: "Standard SEO Packages" and "Custom SEO Packages".
Standard SEO Packages
This package consists of basic SEO procedures and additional actions. Prices become lower than other packages. We can call it small business seo packages. It is designed to meet the simple SEO needs of every type of company. It is generally preferred by new companies that are new to SEO or companies with low budgets. If you are looking SEO packages for small businesses, you should consider standard packages. But of course you can select custom packages if you have enough budget.
Custom SEO Packages
SEO activities specified in Standard Package may not be sufficient for every company. In this case, Digital marketing companies offer packages with more features. These packages are customized according to the company. It includes services that are well suited to each company's needs.
At the beginning; the company, it's business sector and competitors are investigated in depth. According to results, a well suited SEO strategy is generated and priced. It is generally preferred by long-standing companies, high budget companies or startup businesses that want to make a big jump. Some agencies present this package by dividing 2-3 parts. As an example; they may call the standard package as "Silver Package/First Package" then call others like "Bronze Package/Second Package", "GoldPackage/Third Package". The cost of custom packages is usually high, but with a guarantee of success for your business.
Beside these packages you can see local seo packages when you google. You can be a small business just wanting to have customers around you. So you should take local seo packages. But some agencies present these local seo packages as a different package. In reality, it's just a part of the packages we define above. You should just say you want to take local or global traffic to your site.
SEO Packages Prices
Prices of packages in SEO can change depending on the agency, website of the company and the activities of SEO. So it's hard to say the average package prices. But usually agreements are signed for a year, because SEO results show itself after 3-4 months. But if you want to select monthly seo packages you can sign an agreement monthly. In both ways fees are paid monthly. Yearly agreement prices are cheaper than monthly agreements.
Terms In Packages
There can be different options offered in these packages. So let's take a look at what these options mean.
Website Structure
The web site should be designed in accordance with SEO and user experiences. Customers or visitors must quickly find your products or services in a well-structured website. This increases the popularity of your brand and your products. New website design or optimizing websites generally not included in SEO packages but consulting for well structured websites can be included.
Keyword Optimization:
Keyword usage is the main part of SEO procedures. To make the company more visible in search engines, keywords of the company or its sector in business are determined. Finally all website pages are optimized with these keywords.
Content:
Content is the king. All content of the website must be optimized with selected keywords. Also the images, graphics or any other content must be compatible with SEO. This service includes articles, blog posts, web pages, static contents, and more.
Reports and Analysis:
It shows the success level of SEO activities and also gives information about the company's place in search engines.These analysis reports are submitted to the company at regular intervals. It is usually sent monthly. The development of the website is monitored according to the SEO activities carried out, and the actions are updated according to that report.
As Prismoon Digital Solutions, we offer affordable SEO packages for companies from every level. It does'nt matter whether you are a small business company or not. We care all our customers and work as partners. Please examine the details of Prismoon's SEO service. If you any questions, please feel free to contact with us.